Housing at AlgoSB 2020
On-site accommodation is included in the registration fee, and includes breakfast and lunch from Monday to Friday, as well as the gala dinner. All other dinners are at the charge of the participant; restaurants can be found in Cargèse village (15-20 minutes by foot— bring good shoes for walking!).
We ask that all participants and teachers stay at the IESC for the entire school.
Venue
The school will take place at the Institute for Scientific Study (IESC) at Cargèse, in Corsica, France. This site overlooks the Mediterranean sea and is located just outside the village of Cargèse.
Cargèse is lovely itself, but it and Ajaccio are also near other beautiful sites, e.g. the "Iles Sanguinaires" (off the coast near Ajaccio) and spectacular features of the central mountains (about a 2-hour drive from Ajaccio).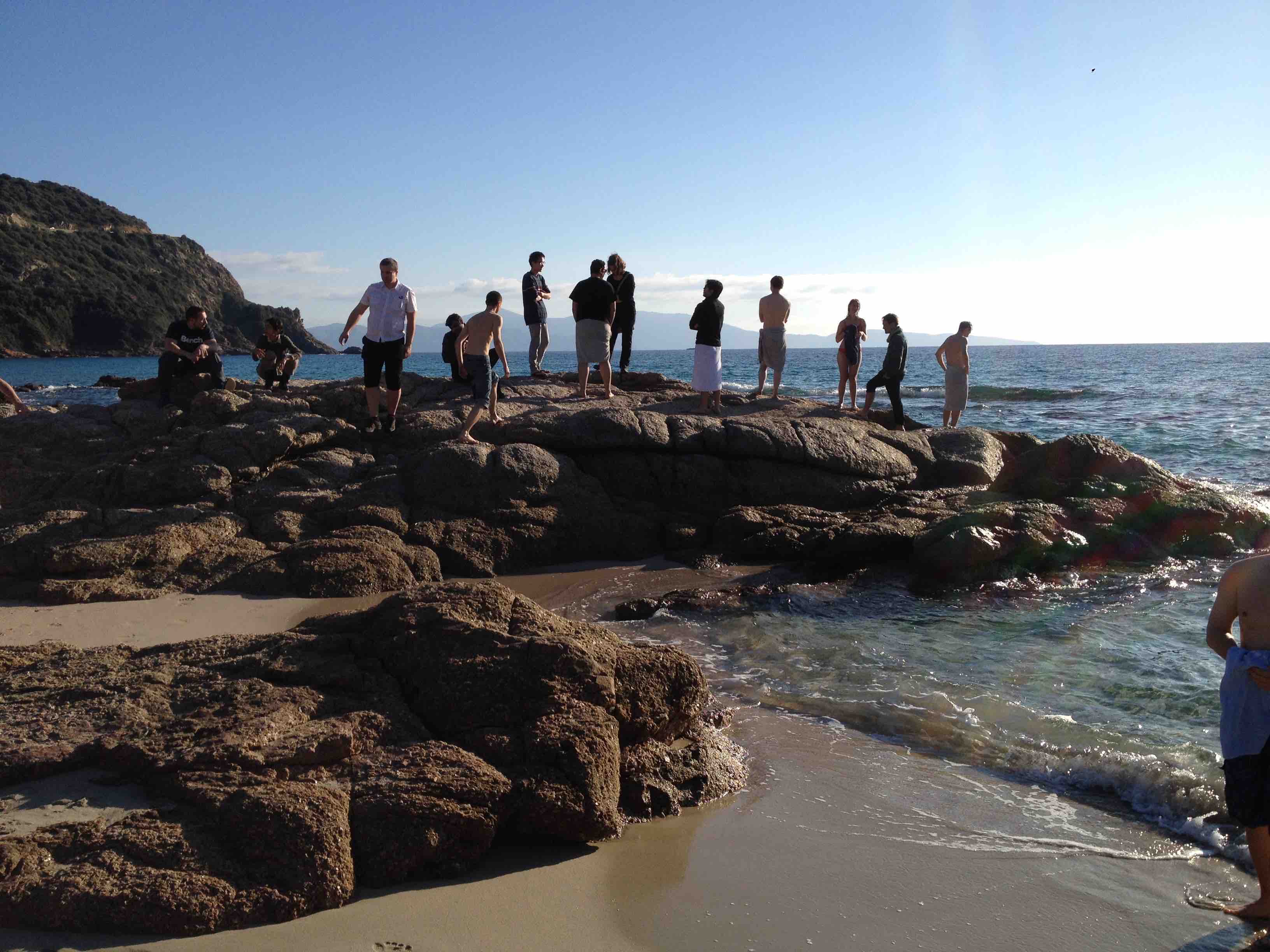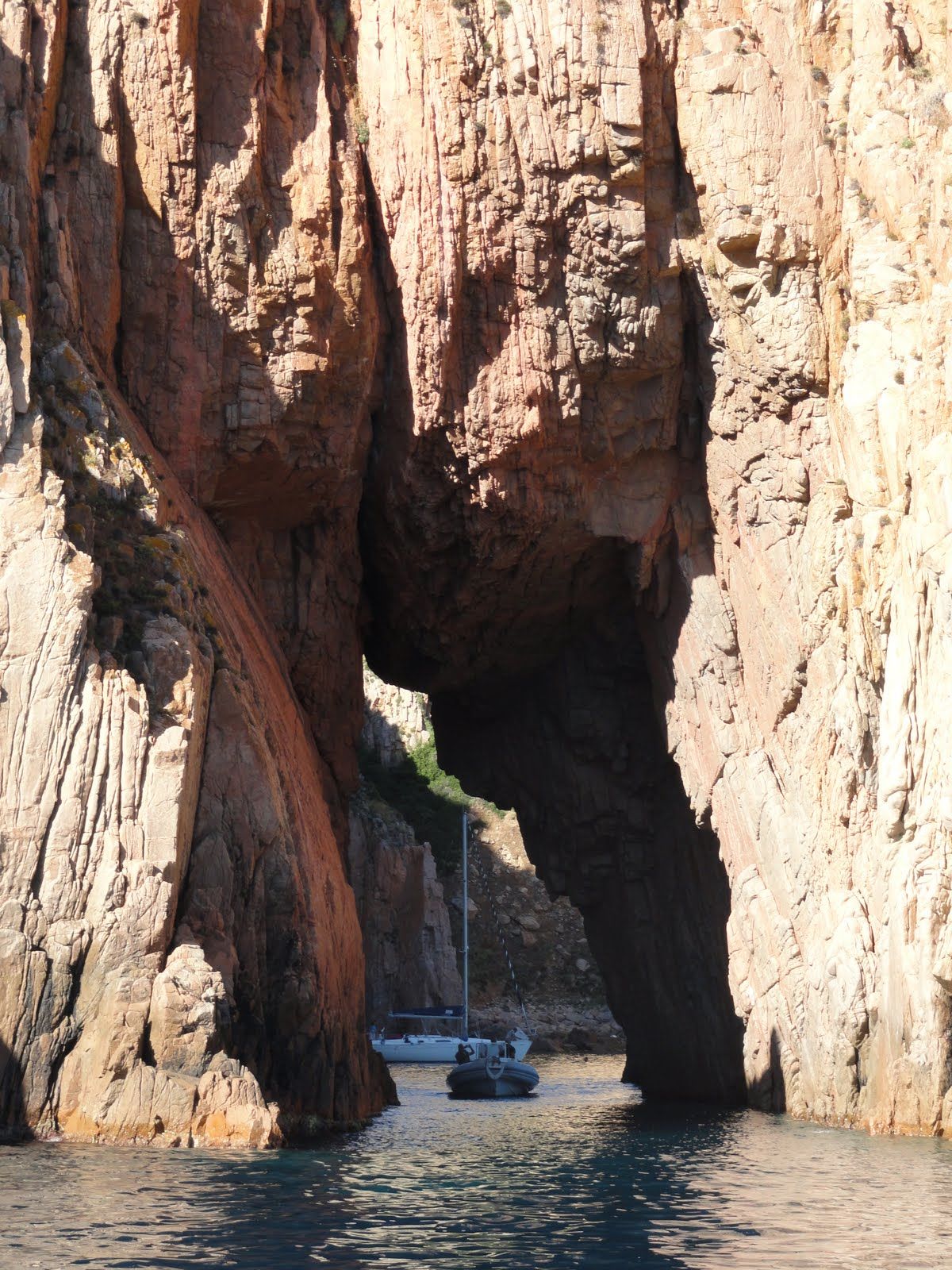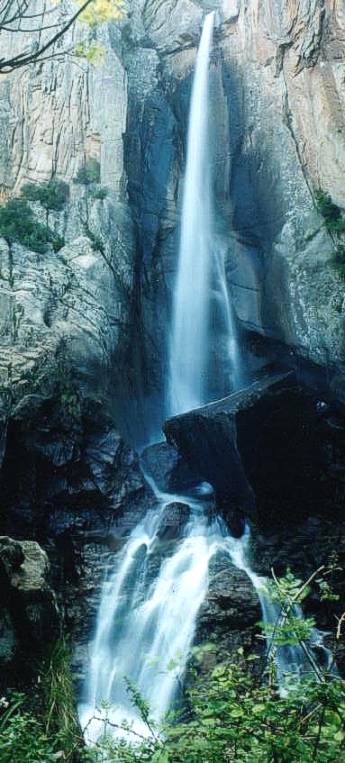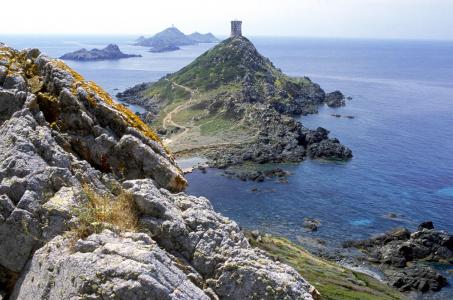 A lunchtime swim at AlgoSB 2015 | Scandola nature reserve | Piscia di Gallo | Iles Sanguinaires
Climate
Cargèse in November/December is still sunny on average, although rain is always a possibility. Average temperatures range from lows of 6 C to highs of 16 C.
Access
Ajaccio in November is served principally by Air France and Corsica Airlines. Reserve early to obtain the best rates. Overnight ferries from Marseille or Toulon are also a possibility. More detailed access information can be obtained via the IESC site or the Corsica travel site with arrival city "Ajaccio".
From Ajaccio airport
The registration fee includes two scheduled bus trips: one from Ajaccio airport on the arrival day and one back to the airport for the departure. The voyage takes about 1-1/2 hours
Transport outside of these scheduled bus voyages is the responsability of the participant. Be aware that a taxi from the Ajaccio airport to the conference site costs approximately 100 euros, or 140 euros on Sunday and at night from 7 PM - 7 AM. The taxis can be shared however.
The scheduled bus trips are:
one trip from the airport to the IESC site on Sunday afternoon, 22 nov. To take advantage of this voyage,

participants must plan to arrive at or before 4:45 P.M.

one trip from the IESC site to the airport on Friday afternoon, 27 nov. To take advantage of this voyage, participants must be ready to depart from the IESC by 4:00 P.M.
An additional night at the IESC can also be arranged at the conference rates.